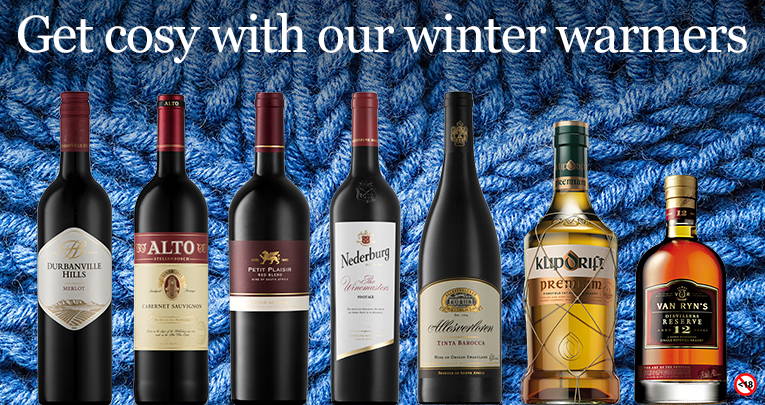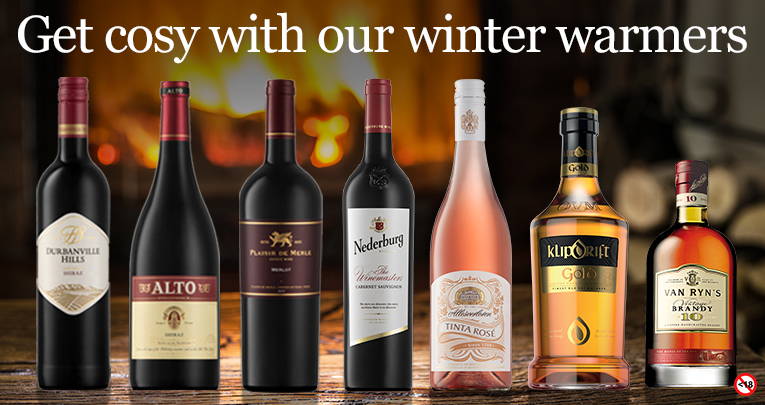 ---
Nederburg
Nederburg is one of South Africa's best-known and best-loved names in wine, with a growing international following. Rich in history, experience and stories, it is constantly driven to explore, leading to thrilling discoveries of new ideas and new tastes. The cellar team, under Andrea Freeborough, skillfully blends classical styling with contemporary flavour to create wines of intriguing complexity and fresh fruit vitality.
---
Klipdrift
Klipdrift is one of South Africa's best-loved, well-crafted brandy spirits. For more than 77 years, Klipdrift has been made by stripping away the head and tail of the finest brandy to keep the part that really matters; a golden liquid so smooth and refined, we call it the Heart of Gold. The best friendships are made the same way. Whether old or new, celebrate the friends that really matter to you with a truly South African icon in hand; neat, on ice or with your favourite mixer.
---
Durbanville Hills
The Durbanville Hills cellar, situated a mere 20 minutes from Cape Town's city centre, overlooks Table Mountain, Table Bay and Robben Island and the wines produced here express a unique synergy between the cool climate location and the very best in winemaking. With their personalities firmly rooted in the terroir of the Durbanville area, the wines are contemporary and elegant.
---
Alto
Our history dates back to 1693, when it formed part of the larger Groenrivier farm granted by Simon van der Stel. Today, our wines are crafted by celebrated winemaker, Bertho van der Westhuizen whose devotion to his craft is ever present. With over 70 gold medals in open competitions with the best wines in the world, our collection continues to charm even the most discerning connoisseurs.
---
Allesverloren
The oldest wine estate in the Swartland Wine of Origin district, Allesverloren is located in the Riebeekberg ward on the slopes of the Kasteelberg near Riebeek West. First purchased by Daniël Francois Malan, Allesverloren has now been in the family for 5 generations and is known for unique Portuguese varietals and its iconic Fine Old Vintage.
---
Plaisir de Merle
Located among the foothills of the Simonsberg Mountain in the Paarl wine region, Plaisir de Merle Wine Estate was established in 1693 by French Huguenot Charles Marais. It is one of the Cape's largest wine farms and makes reds, whites and MCCs that are harmoniously nurtured from the soils - source of all outstanding wines, especially those with illustrious heritage.
---
Van Ryns
The proud legacy of Van Ryn's started in 1845 with Cape brandy pioneer Jan Van Ryn. The first international award for quality came in 1884. Van Ryn's reputation for potstill brandies has grown into a range which exemplifies the crowning achievements of the cellar master, earning worldwide Best Brandy trophy nine times in the past decade at either the International Spirits Challenge or the International Wine and Spirits Competition.
---