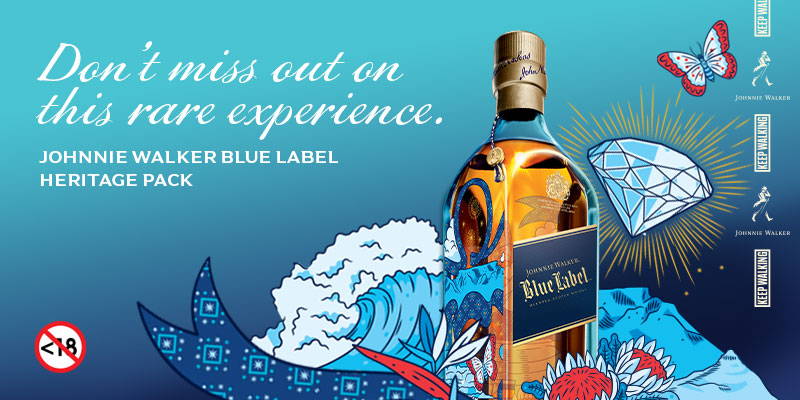 ---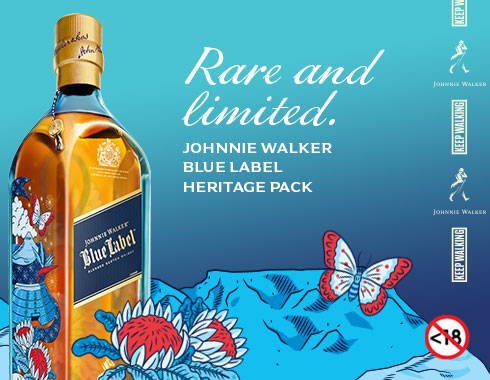 DON'T MISS OUT ON RARE
It's here! The mark of 200 years of whisky craftsmanship. And In a dazzling, collectable bottle. With its unique packaging, the new limited-edition Johnnie Walker Blue Label is both a celebration of the Johnnie Walker tradition of great whisky as well as a showcase of rare discoveries in South Africa.
Justin Poulter is the artist that was selected to design the special edition and it is now available to shop! It's a product that perfectly fits the description of not only a collector's item, but the perfect, bespoke luxury gifting item.
RARER THAN EVER
---
JOHNNIE WALKER BLUE LABEL HERITAGE PACK
Johnnie Walker® Blue Label™ is the legendary jewel in the crown of the House of Walker. It's a blend of our rarest and most exceptional whiskies, each aged until they reach the peak of their perfection. A sip reveals hazelnuts, honey, rose petals, sherry and oranges. It is the epitome of the art of blending and has won more gold medals for excellence that any other super premium whisky.

Handcrafted in strictly limited quantities, Johnnie Walker® Blue Label™ is a powerful and unique taste experience.
R2 699